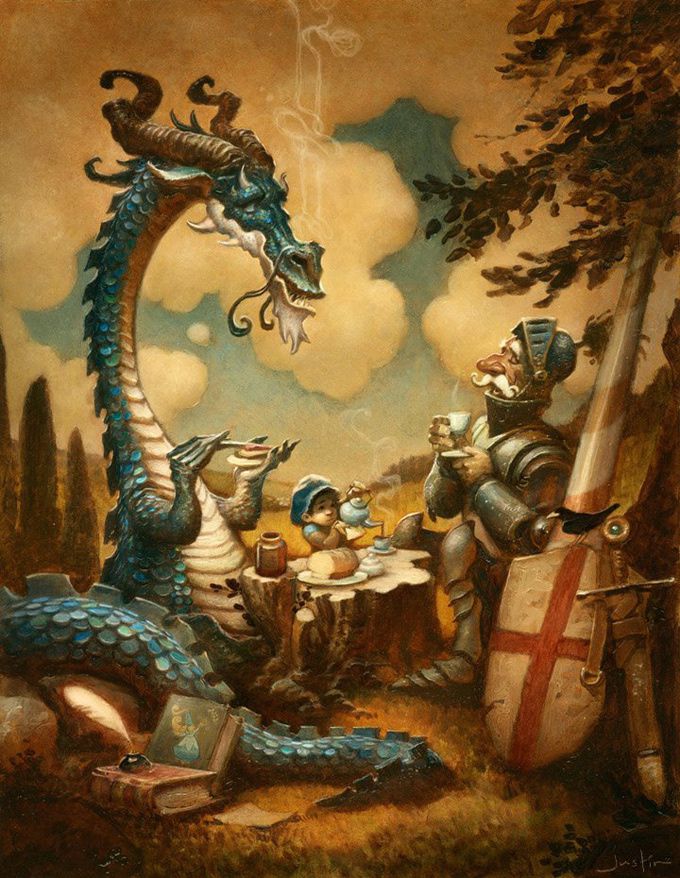 Un autre artiste à découvrir de toute urgence : Justin GERARD réalise des peintures et illustrations de toute beauté, ultra-expressives, sous la double influence de Jim Henson ("Dark Crystal") et des créations des studios Disney.
Ses créations sont colorées, vibrantes, pleines de vie et d'humour, avec une touche "Cartoonesque" très bien amenée... Bref, ses oeuvres sont un régal pour les yeux !
Amoureux d'univers imaginaires, ne passez pas à côté de cet artiste talentueux. Visitez son site web, vous ne le regretterez pas !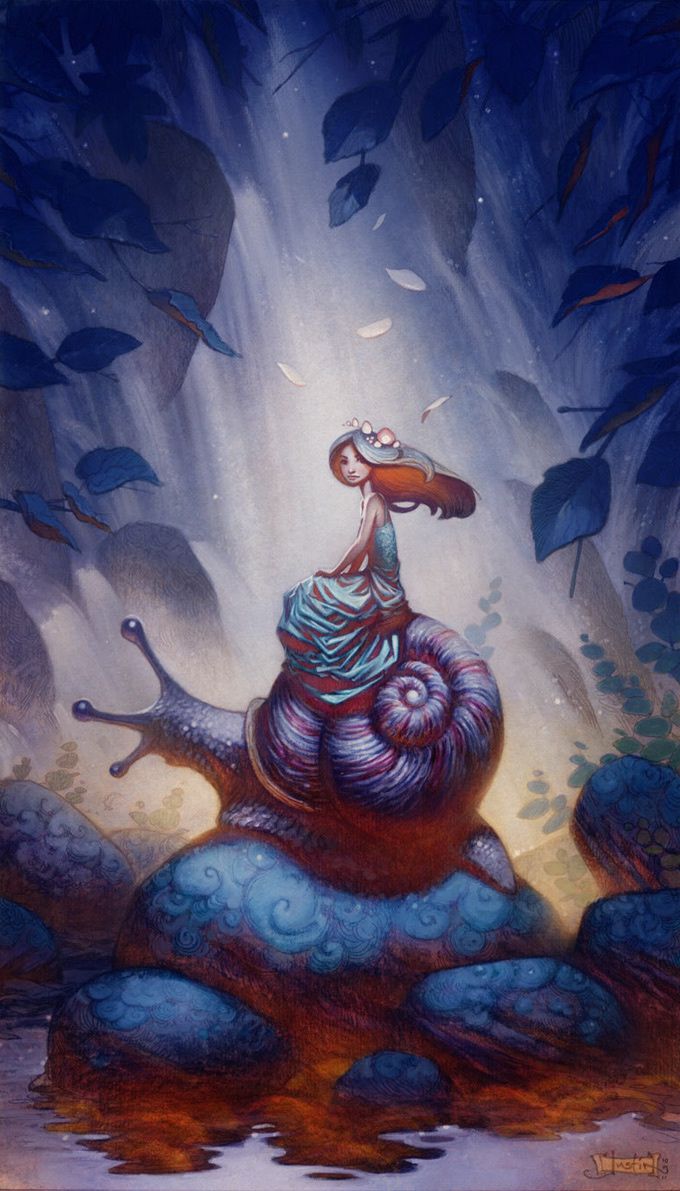 Visitez les sites web de Justin (l'ancien et le nouveau), découvrez ses dernières créations, suivez son actualité ! :-D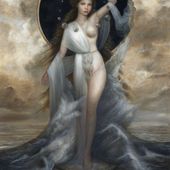 The art studio, blog and gallery of Justin Gerard and Annie Stegg Gerard. We produce original paintings, narrative and fantasy illustrations and hand-made art.