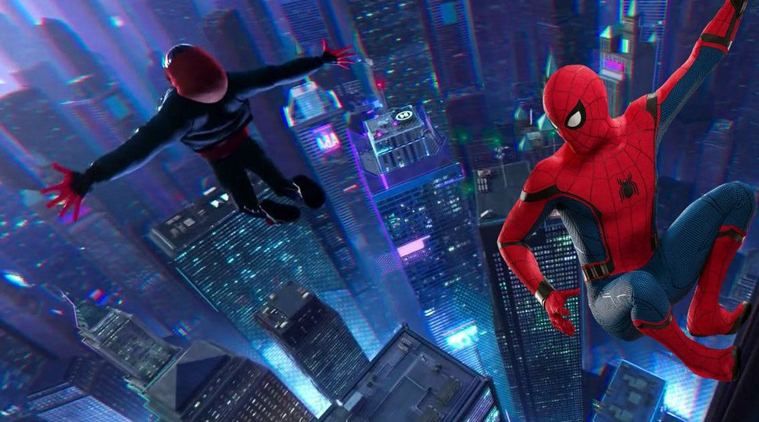 Chouette ! Annoncé pour ce mois de décembre, pile pour les fêtes de Noël, voici venir "Spider-Man : New Generation" (sous-titré en VO "into the spider-verse"), adaptation de la BD éponyme, qui voit Peter Parker aller à la rencontre de ses autres incarnations, éparpillées à travers le multivers. Autant de "doubles", portant le même costume et ayant les mêmes pouvoirs, aux identités souvent détonantes (Spider-cochon !)
A dix-mille lieues des univers de super-héros déprimants et déprimés (je pense notamment à la trilogie "Dark Knight" et au décevant "Dawn of Justice"), "Spider-Man : new generation", visuellement superbe, promet de beaux moments d'action, d'aventure et d'humour 100% comics !
Vivement le 12 décembre, tiens !
Spider-Man: Into the Spider-Verse™ - Official Site | Sony Pictures
Spider-Man: Into The Spider-Verse" introduces Brooklyn teen Miles Morales, and the limitless possibilities of the Spider-verse, where many heroes wear the mask