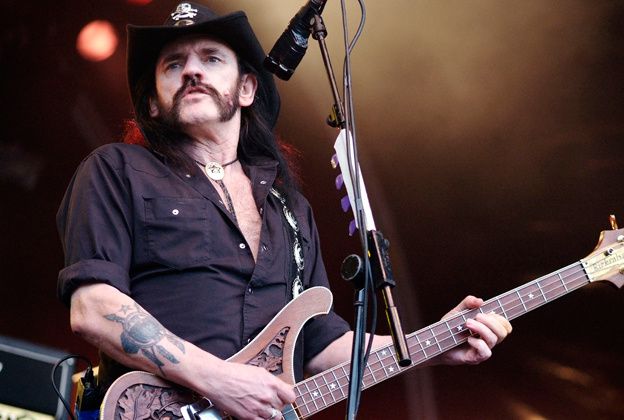 Aujourd'hui, le Hard Rock vient de perdre un de ses plus grands représentants. Une légende. Une icône. Un putain de géant du Rock.
Lemmy.
Motörhead.
Une vie de dingue, hors-norme, pied au plancher. Passée à sillonner le globe. A jouer aux quatre coins du monde devant des fans déchainés. A s'enfiler des hectolitres de whisky. A coucher avec des dizaines de filles. A fumer des tonnes de clopes. A enquiller les albums studios, les live, les projets musicaux.
Bref, une vie 200% Rock'n'Roll ! Sans concessions ni compromis. Heroïque.
Lemmy de son vivant, était déjà une légende. Maintenant qu'il est parti, le voilà éternel ! Comme sa musique.
Born to lose. Lived to Win.
Merci Lemmy.
The official Website for the World's Loudest Band, Motörhead. Here you can find upcoming tour dates, exclusive merchandise, recent news and photo galleries for one of the most iconic rock and roll...