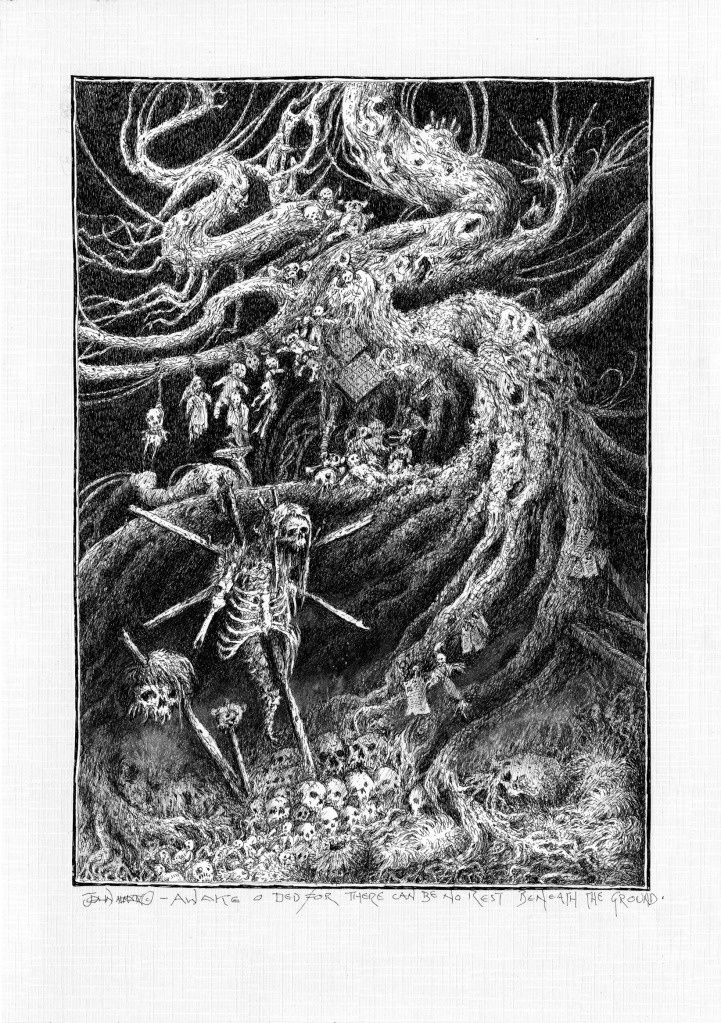 Récemment, le site Ironsleet a publié une série de cinq images noir et blanc, réalisées par l'immense John Blanche, directeur artistique et véritable maître à penser de la société Games Wokshop.
Intitulée "the Voodoo Forest", cette série d'illustrations, sans aucun rapport avec l'univers de Warhammer (c'est suffisamment rare pour être signalé), rappellent tout le talent de ce très grand artiste.
A découvrir et à apprécier sans modération
John Blanche - The Voodoo Forest
This week we received a very very very special delivery to our cogitators. John Blanche, the master mind and art director behind so much of our favorite universe rarely works on non GW IP. Recently...
http://ironsleet.com/2015/01/18/john-blanche-the-voodoo-forest/